Why Partner with itrezzo?
Enhance client and employee productivity with the itrezzo UCM platform. itrezzo UCM automatically syncs shared contacts and calendars from the Global Address List, Public Folders, Shared Mailboxes, and CRMs to employee smartphones. This enables your employees and your clients to confidently access contact and calendar data anytime and anywhere.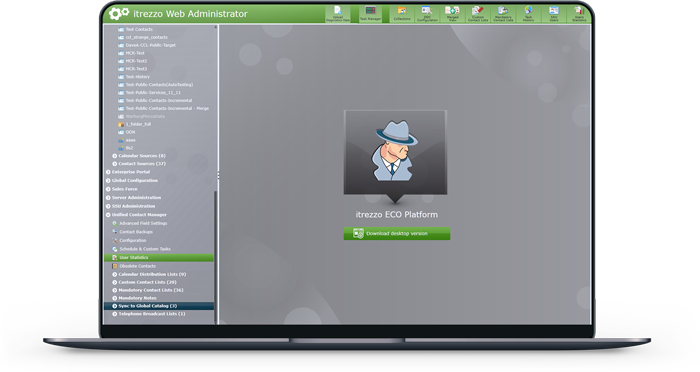 "Every day, itrezzo Unified Contact Manager syncs thousands of contacts to Outlook and our sales team's smartphones."
Allways Synced
Itrezzo is constantly looking for any changes in contact and calendar data. This ensures that only accurate and updated information is on employee smartphones.
Rapid-fire Rollout
No endpoint configuration or client software. Set your parameters, and it deploys while you get coffee. It just works.
Simplify Administration
Manage contacts from an easy-to-use console that can be used by non-IT experts. No training required.
Knowledgeable and Responsive Support
We're here for you! We offer live telephone support, as well as 7-day a week email support.
Featured itrezzo Resellers
Become an itrezzo partner
Have Microsoft 365?
Enhance productivity and profitability with always synced contacts and calendars.
Get an instant demo