GAL
Easily sync your Global Address List to iPhone, Android, and Windows Phones. You choose which lists and fields you'd like to sync or exclude.
Calendars
Never miss another all-hands meeting. Sync public and private calendars to all Exchange users.
Public Folders
Sync contacts and exchange public calendars from all of your organization's Public Folders. Control who gets access to contact lists and fields.
Salesforce/CRM
The easiest and fastest way to support your sales team. Ensure everyone has access to every customer, lead, and prospect from their mobile phones.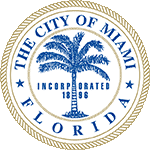 Free for Six Months. Try itrezzo UCM Today.
itrezzo Unified Contact Manager, 10-user fully functional trial version, valid for six months. Updates enterprise contacts and calendars.
Schedule a Demo
Learn More
Sync the Global Address List (GAL) to Outlook and Smartphones
itrezzo UCM offers the following for organizations looking to sync the GAL to smartphones:
Consolidation of contact sources
Streamlined onboarding
Clutter reduction
Incremental updates
User transparency
Painless. Practical. IT-Friendly.
Unify all your contact sources
Combine contacts from your GAL, Public Folders, SQL databases, spreadsheets, and CRM systems—and have them available at your employee's fingertips
Simplify administration
Manage contacts from an easy-to-use web-based console that can be used by non-IT experts. 
Rapid-fire rollout
No endpoint configuration or client software. Set your parameters, and it deploys while you get coffee. It just works.
Optimize use of Active Directory
Use existing AD and dynamic distribution groups. You set the source and targets, and itrezzo ensures contacts are up-to-date, and obsolete data goes away.
Knowledgeable AND responsive support
We're here for you! We offer live telephone support, as well as 7-day a week email support.
Compatible AND scalable
Works with all versions of Exchange and with hybrid cloud. The most scalable contact-management and calendar-sync solution in the industry.
Sync Public Folders to Microsoft Exchange
Sync shared contacts and calendars from all of your organization's Public Folders. Control who gets access to contact lists and fields. The fastest, easiest server-side solution to sync Public Folders contacts and calendars to iPhone and Android.
"itrezzo UCM is among my all-time top three software providers. Their support is very professional, quick, and capable."
"Our project managers and field electricians always have accurate contacts and up-to-date schedules on their mobile devices."
"Every day, itrezzo Unified Contact Manager syncs thousand of contacts to Outlook and our sales team's smartphones."
Using Microsoft 365?
Enhance productivity and profitability with always synced contacts and calendars.
Try it Now